---
---
2022 Sleep in Heavenly Peace!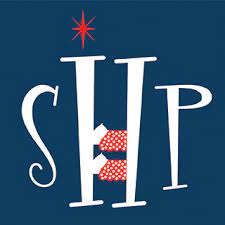 We are excited to bring a new mission opportunity to Clinton United Methodist Church! Sleep in Heavenly Peace (SHP) addresses the nation-wide problem of children sleeping with NO bed. SHP is a volunteer organization that builds beds for kids who are sleeping on the floor, and there is a chapter right here in Utica!
Here is how you can help:

1- Monetary Donation- Place an envelope in the Sunday morning offering or use Tithe.ly and allocate funding towards "Sleep in Heavenly Peace". SHP uses donations to purchase bed building supplies, as well as the shee
ts/bedding needed for the children to USE the beds.
2- Bedding Donation- Know a great place to get a good deal on bedding? SHP welcomes donations of NEW, twin-size children's bedding (sheet sets and comforters). Bring your bedding donations to CUMC anytime during lent and place them in the labeled box in the greeting area.
If you have any questions, please reach out to Beth Roy (royb03@gmail.com, 315-335-1433) or Bryan Roy (bryan23roy@gmail.com, 315-214-1995).