OUTREACH & Missions · Reaching the World for Christ
Clinton United Methodist Church is fully committed to seeing the Gospel spread throughout the world.
We believe our faith leads us outside the doors of our church to be the hands, feet and heart of Jesus to the local and global community. We provide ongoing support to the food pantry and school backpack program, help prepare and serve meals for Hope House in Utica, and grow vegetables in our straw bale garden to help feed the hungry.
Our spring and fall Kid's Clothing Exchange helps families in the community to trade clean clothing in good condition that their children have outgrown for sizes that they now need.
At different times of the year we help with cleanup in the community, partner to help the Rescue Mission in Utica with projects, assist with blood drives, and provide gifts for families at Christmas. On Christmas Eve our entire offering goes to help local mission and during Lent we focus on global mission.
We are continually exploring new ways of sharing Christ in reaching out and being in relationship with our neighbors.
If you would like more information about our missions, please contact us.
Here are links to some of the ministries we support:
Rise Against Hunger https://www.riseagainsthunger.org/
2022 Clinton UMC Lenten Mission- Sleep in Heavenly Peace!
We are excited to bring a new mission opportunity to Clinton United Methodist Church! Sleep in Heavenly Peace (SHP) addresses the nation-wide problem of children sleeping with NO bed. SHP is a volunteer organization that builds beds for kids who are sleeping on the floor, and there is a chapter right here in Utica!
Sleep in Heavenly Peace Utica is holding a "mega-build" event April 1-3 at Sangertown Square mall. There are multiple shifts to sign up for, and we are hoping you will join us in this new mission building beds for children in need! Don't worry, no bed-building experience is necessary. They will teach us what we need to know!
Here is how you can help during this Lenten Season:

1- Monetary Donation- Place an envelope in the Sunday morning offering or use Tithe.ly and allocate funding towards "Sleep in Heavenly Peace". SHP uses donations to purchase bed building supplies, as well as the sheets/bedding needed for the children to USE the beds.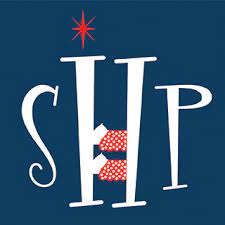 2- Bedding Donation- Know a great place to get a good deal on bedding? SHP welcomes donations of NEW, twin-size children's bedding (sheet sets and comforters). Bring your bedding donations to CUMC anytime during lent and place them in the labeled box in the greeting area.
3- Join the Mega-Build- SHP will be holding its very first "Mega-Build" event the weekend of April 1-3. Find out more information on their FB event page. or sign up on their Sign Up Genius page. Please consider joining our community in helping to build beds for kids in need!
If you have any questions, please reach out to Beth Roy (royb03@gmail.com, 315-335-1433) or Bryan Roy (bryan23roy@gmail.com, 315-214-1995).